VadimEL wrote:just tested with motherboard buzzer, works great =)
Generally motherboard buzzers contain a driver transistor and a small inductor.. something similar to this..
This means they are a lot louder than simply driving the piezo element straight form a GPIO pin.
BTW the value of the inductor is not too critical, 10mH to 50mH will probably work, but if you want the best bang for your buck, then the value depends on the frequencies you are aiming for.
The physical size of your piezo element also determines which frequencies will be loudest. Typically a smaller piezo will have a higher resonant frequency. Piezos are typically loudest around their resonant frequency. This is why those cheap greetings cards are so high pitched, and quiet.
If you want to annoy the neighbours you will need a moving coil loudspeaker or two and an amplifier. Fortunately these are also really cheap these days..
http://www.ebay.co.uk/itm/152139205806? ... EBIDX%3AIT
5 off 2x3 Watt Class D for US $1.33 shipped.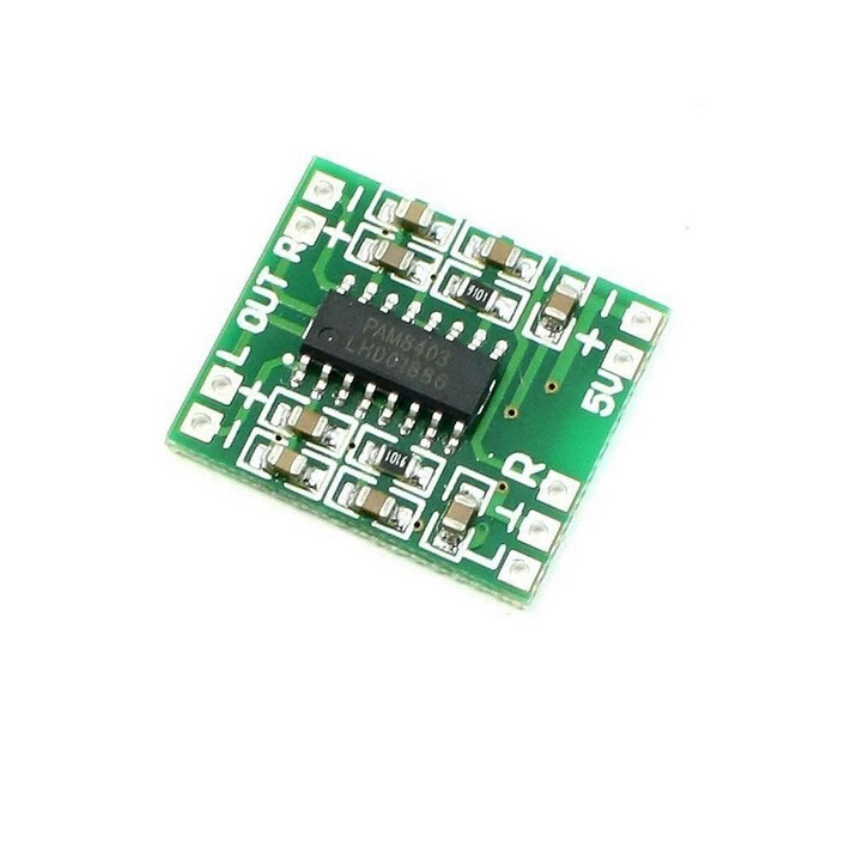 Datsheet =>
http://www.diodes.com/datasheets/PAM8403.pdf
They should be enough for our purposes.

Add an 8 Ohm speaker or two to that little PCB and a dual 10k logarithmic pot to control the volume to the inputs and its time prove to the world that you can have too much Mario brothers.

EDIT: If you can't be bothered adding your own volume control, there is a version of the board with the dual pot built in.
http://www.ebay.co.uk/itm/PAM8403-Audio ... SwiONYOHFx