If anyone read my thread on the Bluetooth audio receiver dongles, they'll know I ordered a low power FM radio transmitter module so that I can get Bluetooth audio into my car radio via FM radio (as it doesn't have Bluetooth or even a Aux line input)
So this module arrive today
http://www.ebay.com.au/itm/291722004450
And ... It works really well.
With a suitable antenna, I'm sure the range would be hundreds of meters, but its not legal to operate it like that, so I'm just going to put a resistor for an antenna, so that it only broadcasts enough power to be received by the car radio when the unit is in the car.
Interestingly, on the back of the board I noticed it had 3 pads labelled TX, RX and GND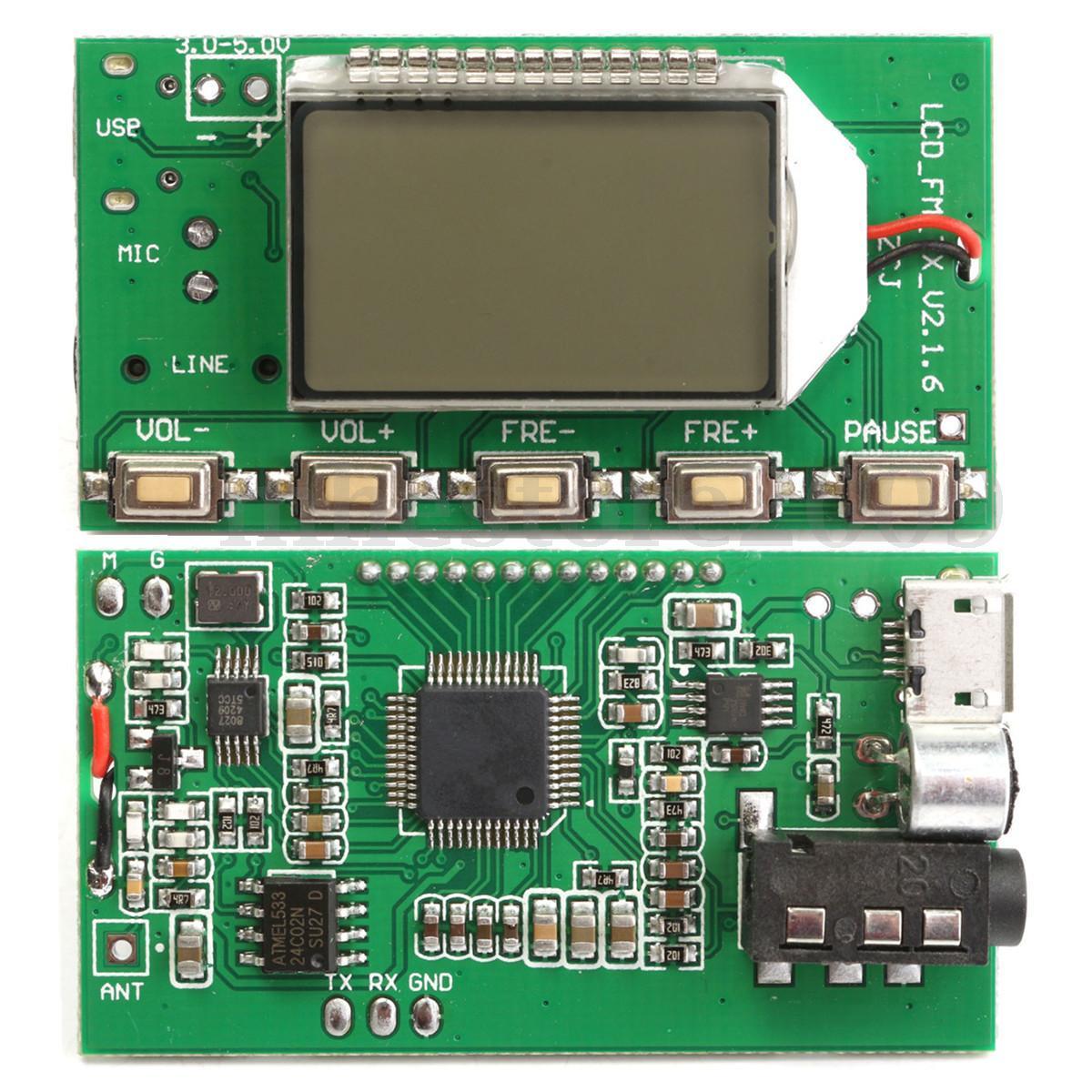 So I hooked up a USB serial adaptor, and I could see it output "FM TX mode" at 38400 baud
Looking on the web, I found this post, which implies that you can send it commands
http://falconchristmas.com/forum/index. ... l#msg57368
However I couldn't get it to respond to anything, with or without newline or carriage return after the command.
If you plug the USB socket into a PC, Windows initially give an error about an unknown device, but then seems to load a USB audio driver, and if you select that as the audio output on the PC, the transmitter broadcasts that audio.
Strangle when the board is plugged into the PC the baud rate of the Serial TX and RX changes from 38400 to 115200.
But I still cant get it to respond to commands.
BTW. The markings on the main IC are.
JL AC1618CGCL -12E
However I can't find any details on this device.
Looking at the 8 pin chip, in the bottom left of the photo, its a 24C02 (I2C Serial EPROM), which is quite interesting, so if i had time I could probably read that and see what data is inside.
There are 2 pads in the top left of the board, labelled M and G. G is connected to Ground, but I'm not sure what M is for.
I measure the voltage on M and its 3.3V. Initially I thought perhaps these were terminals for a battery, as I know some versions of this board are supposed to support battery operation and change the battery via USB, but I expected that voltage to be 4.3 V is the board was trying to charge a battery (i.e max charge voltage for a LiPo)
Some of the documentation on this module seem to suggest you can control the RF TX power but by pressing the Pause button then pressing some other buttons (the instructions were vague), but I can't seem to enter the power control menu at all. The only things I can change are the audio input sensitivity and the transmission frequency.
Anyway. The next step is quite easy, I just connect this to a Bluetooth audio receiver module, and put it in the car !
PS. Shame the Serial commands don't work