Offtopic
Chris your Core working fine with STM32F429ZI-DISCO and the libraries: SdFat, AT24CXX, SPI, Wire and our GD23STM32 library for tft like FT80X and FT81X, based on gameduino 2 library.
Your last update for the library SPI runs great!
MCU: STM32F429ZI-DISCO
Peripherals: FT813 5" Riverdi, breakout-20 (Riverdi), SD reader (with SanDisk Extreme 32 Gb), DS3231
Upload method: ST-Link V2 (of the board)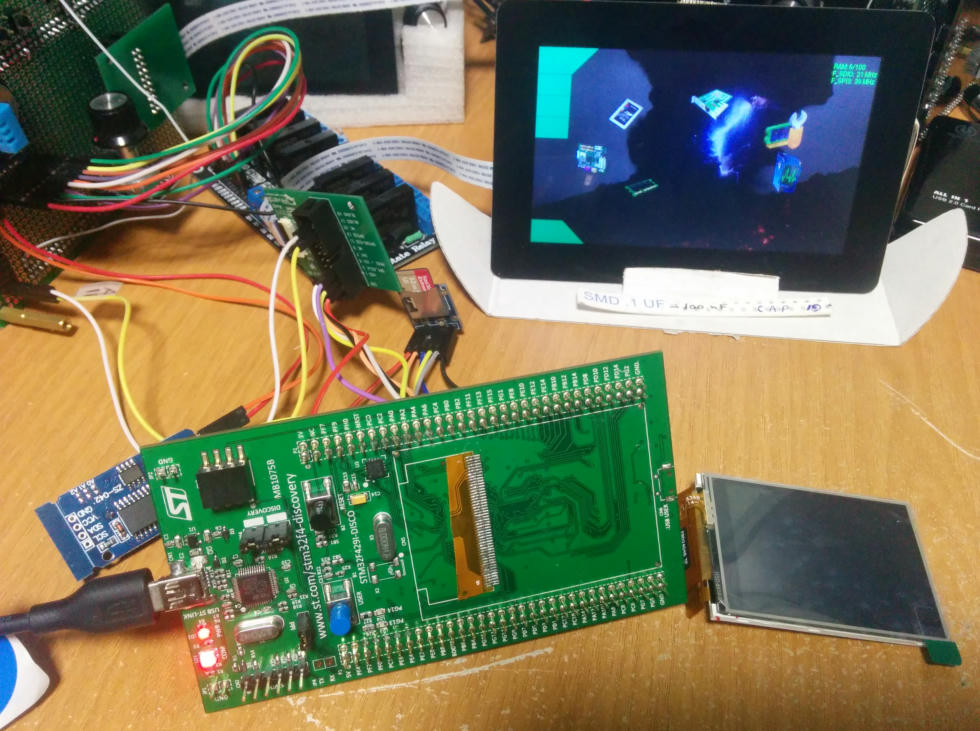 Thx for your efforts and enthusiasm
PD: Sorry for the shock!

I had to cut the ILI9341 just for release some miliampers for the TFT (on SPI1) and the SD reader (on SPI3)
Stay tuned!
========================================================
Team FT81X ( @TFTLCDCyg, @lightcalamar and @RndMnkIII )
========================================================